---
Let us help you gain insight
Insightful Edge builds and supports software that makes getting valuable feedback easy
---
Insightful Edge.
We're all about feedback.
---
Here at Insightful Edge we work with companies to help them develop capabilities through insights. Whether that be supporting human resources in understanding internal performance of their people or the business in understanding how they are perceived by their clients. We have rigorous, easy-to-use software and we can support you every step of the way to make sure that your assessments deliver better outcomes for your people and for your bottom line.
---
360, 270, 180
360, 180 or as many degrees of feedback that you need to drive and develop the capability and performance of individual leaders / professionals.
---
Team Diagnostics
Our team tools are designed to help teams understand their climate, keeping them focused on the factors that deliver results and track performance.
---
Engagement
Tailor your own survey to understanding 'the feeling' in the organisation. Providing the information you need to ensure people are connected to your cause
---
Feedback
Tailor-made business to consumer surveys. We also have a unique proposition for the Financial Services Industry to support the TCF requirements in a more robust way
---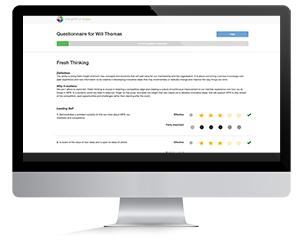 Our Brand or Yours
If you are a training or development company you can become an Edge Partner and provide Insightful Edge solutions to your clients under your own branding. We can even provide support services to your clients under your brand. To find out more, take a look at our "Solutions".
---
Simple and Effective Reports
Our reports have evolved over many years of providing 360, team diagnostic, employee engagement, and other feedback tools. A core focus within these reports is balancing the fine line between giving in-depth, comprehensive data, whilst also ensuring reports are simple to use and intuitive.
---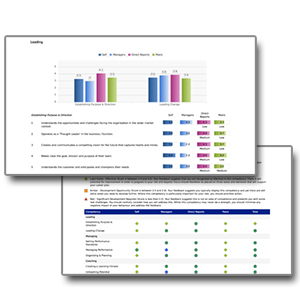 ---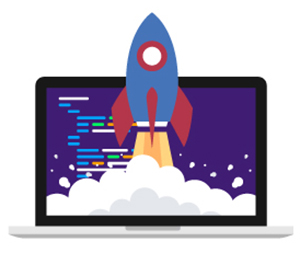 ---
Use Ours or Bring Your Own
We provide a tried and tested web based platform to gather and collate feedback. You can use our suite of products from 360 to consumer insights feedback, or we can use the established building blocks from our software to build your bespoke questionnaires.
Clients
Insightful Edge and our partners have worked with hundreds of clients from Finance to Formula1, from the front line to the boardroom
---